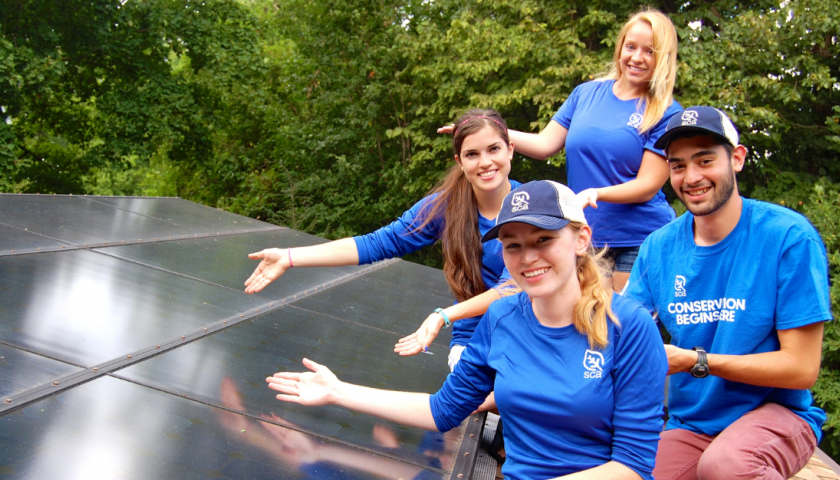 A fight has been raging around environmental regulation for some time now. In recent weeks we've seen the new administration shift on clean energy goals and take steps to roll back regulations on industry pollution. This has environmental groups concerned about the potential costs these changes will have on environmental and human health.
While it's important to follow the headlines, there's also quieter news that is much more encouraging. News which you can harness to help protect the environment in a big way.
A January report from the Department of Energy reveals solar power is fast becoming a driving force in the energy economy. Solar now employs almost 374,000 people in electric power generation, which is more than all of the fossil fuel sources combined at about 187,000.
Nationally, prices for solar energy have fallen significantly - between five and 12 percent just in 2015. As a result, electricity generated by natural gas has grown by 33 percent in the past decade, while sun power has increased by 5,000 percent.
Solar is becoming increasingly competitive, is renewable, and is driving economic growth for the United States. Energy production is a complex system with plenty of nuance, but overall solar power production is significantly better for the environment than our current infrastructure. Technological advances are helping us get even better at generating clean, efficient electricity without having to sacrifice the environment in the process.
While renewable energy continues to grow despite recent policy changes, you can also play a role in guiding the country towards a cleaner future.
What you can do
Energy production might not seem like something you could get involved with, but there are a few ways you can contribute to generating greener energy.