Across the Country, SCA Volunteers Recognize MLK Day as a #DayOnNotDayOff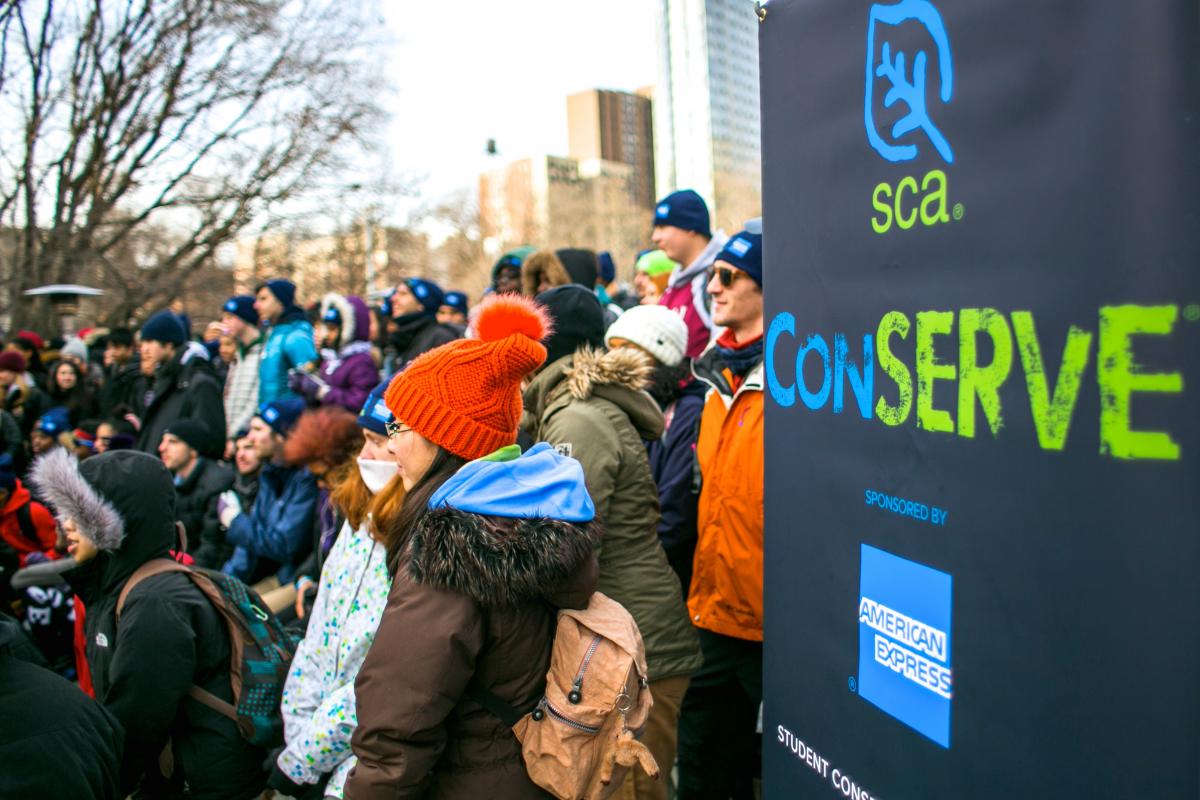 With the support of American Express, SCA brought out record numbers across the country to honor the MLK National Day of Service — catching the attention of the
Washington Post
and
Youth Today
. In New York City, San Francisco, Seattle, Pittsburgh, and Washington DC, more than 1200 SCA ConSERVE volunteers mobilized to recognize MLK Day as a #DayOnNotDayOff and connect the ideals of social and environmental justice.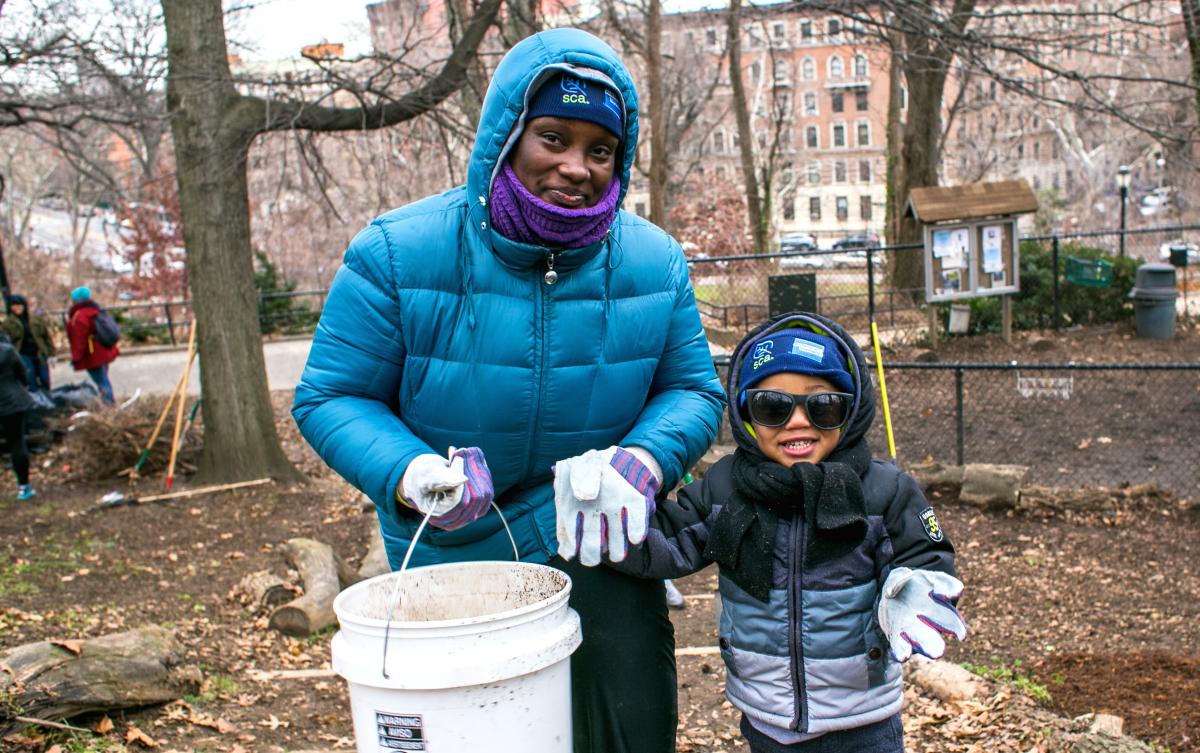 SCA kicked off the MLK Day weekend by bringing out more than 450 volunteers in New York to transform a local green space in Harlem. Working with NYC Parks, volunteers took to the slopes of Morningside Park to cut back invasive vines and weed trees overtaking the park's historic stone walls, and cleared weeds and trash from the park's playgrounds and gardens. SCA was honored to welcome Richard Brown of American Express and Deputy Commissioner Liam Kavanagh of NYC Parks, who brought their families out to work side-by-side with local community members on the project. Urban Radio 103.9 also brought their street team out to celebrate and promote the event.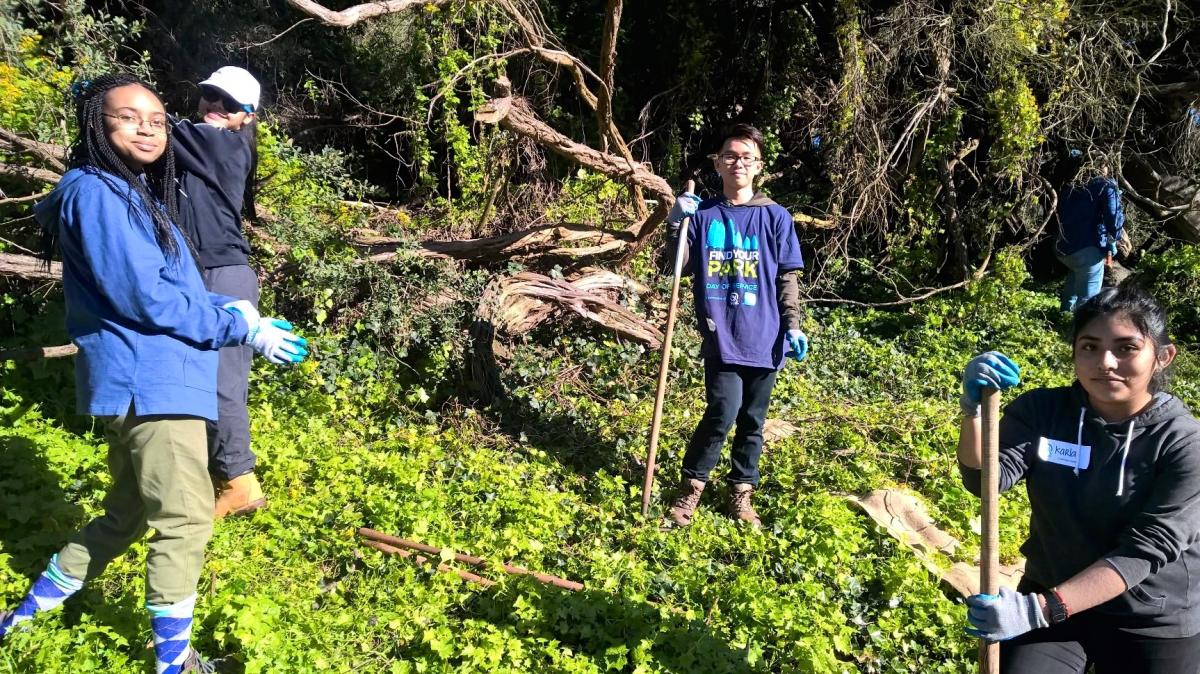 Meanwhile, on the West Coast, 100 more SCA volunteers gathered to celebrate MLK Day by restoring local parks in San Francisco and Seattle. In the Bay Area, SCA teamed up with San Francisco Recreation & Parks to yank invasive plants and clear downed tree limbs at iconic Golden Gate Park. In Seattle, volunteers joined Green Seattle in an ongoing restoration project at Maplewood Playfield, forming a bucket brigade to spread mulch and wood chips to protect native gardens for the winter. And in Pittsburgh, 50 volunteers joined up at the Energy Innovation Center to build benches and planter boxes for installation in the spring.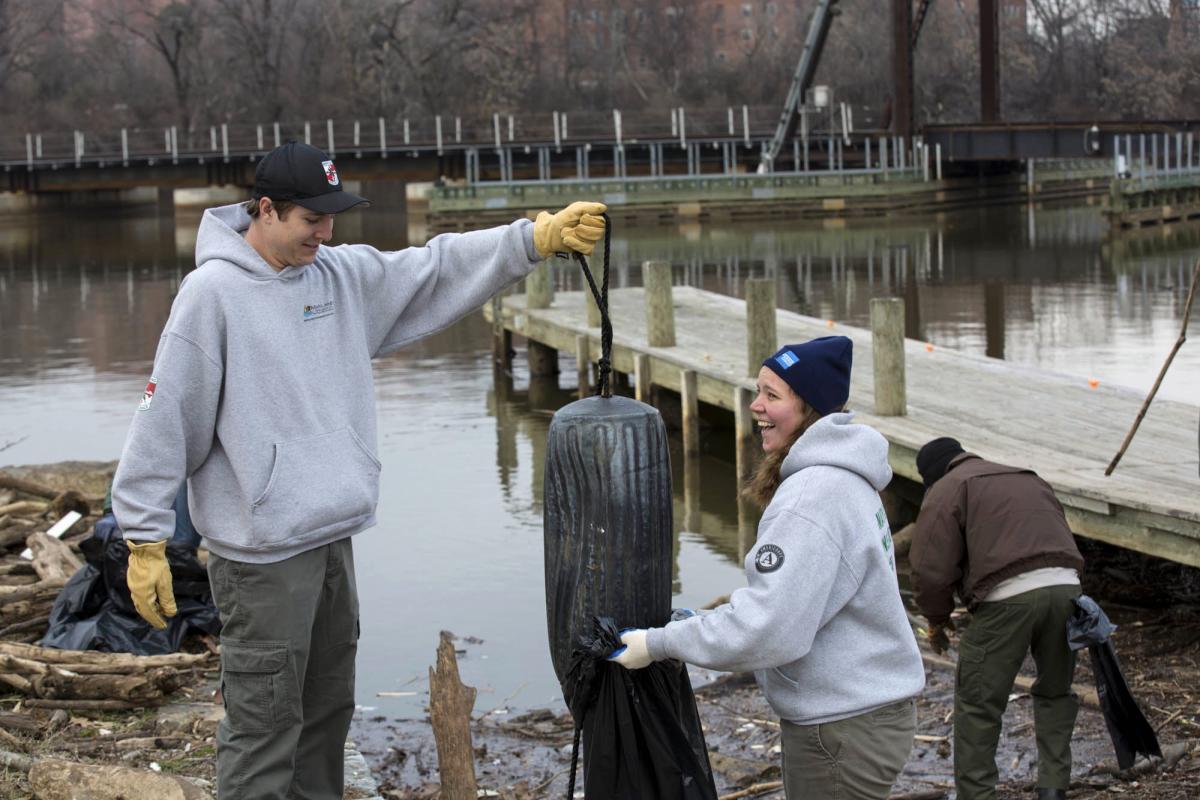 SCA closed out MLK Day weekend by bringing out more than 650 volunteers for a massive cleanup of the Anacostia River in DC, surpassing numbers for all previous years' events. Working with the National Park Service for the third consecutive year at Anacostia Park, SCA deployed volunteers along three miles of waterfront to remove invasive honeysuckle and debris from along the river — preventing over five tons of trash from continuing on to impact Chesapeake Bay and the 176 square miles of the Anacostia Watershed. Corporation for National and Community Service (CNCS) Senior Advisor Sandy Scott joined the day to work side-by-side with AmeriCorps members and other volunteers.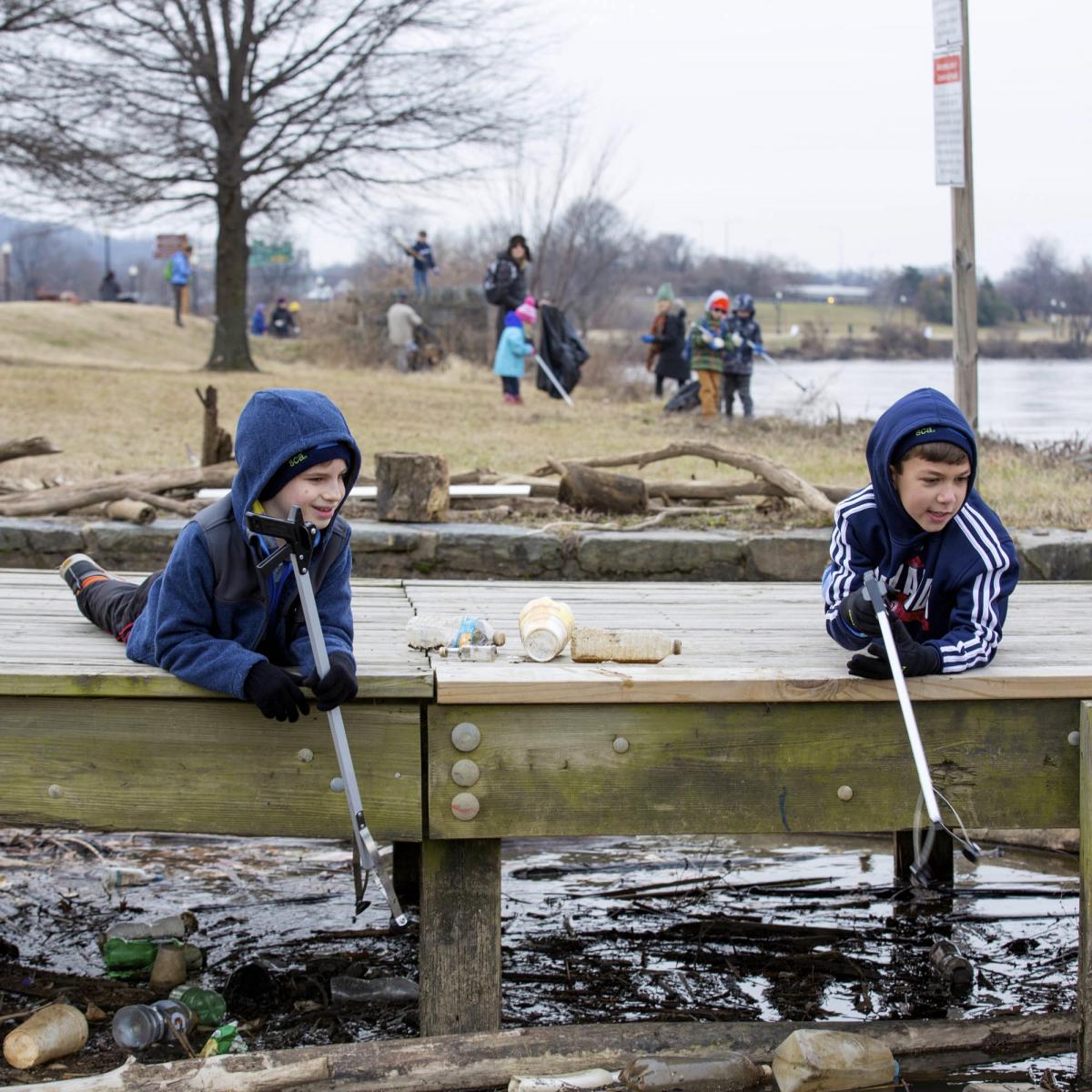 "It's so rewarding to bring everyone together, and for so many people to say they'll come back," said SCA Alumni Council member Christopher Fernandez. "They'll come back to do another event, but they'll also come back here to enjoy the park throughout the year."
For SCA, honoring the legacy of Dr. King is a key way to connect social and environmental issues, and inspire young people to become lifelong stewards of their communities. In an interview with the Washington Post, SCA Marketing & Events Coordinator Michael Cronin pointed out that low-income communities like Washington's Anacostia neighborhood are often subject to poor environmental conditions. "You can't turn your backs on low-income communities when you're talking environmental issues," he said. "There can be no social justice without environmental justice."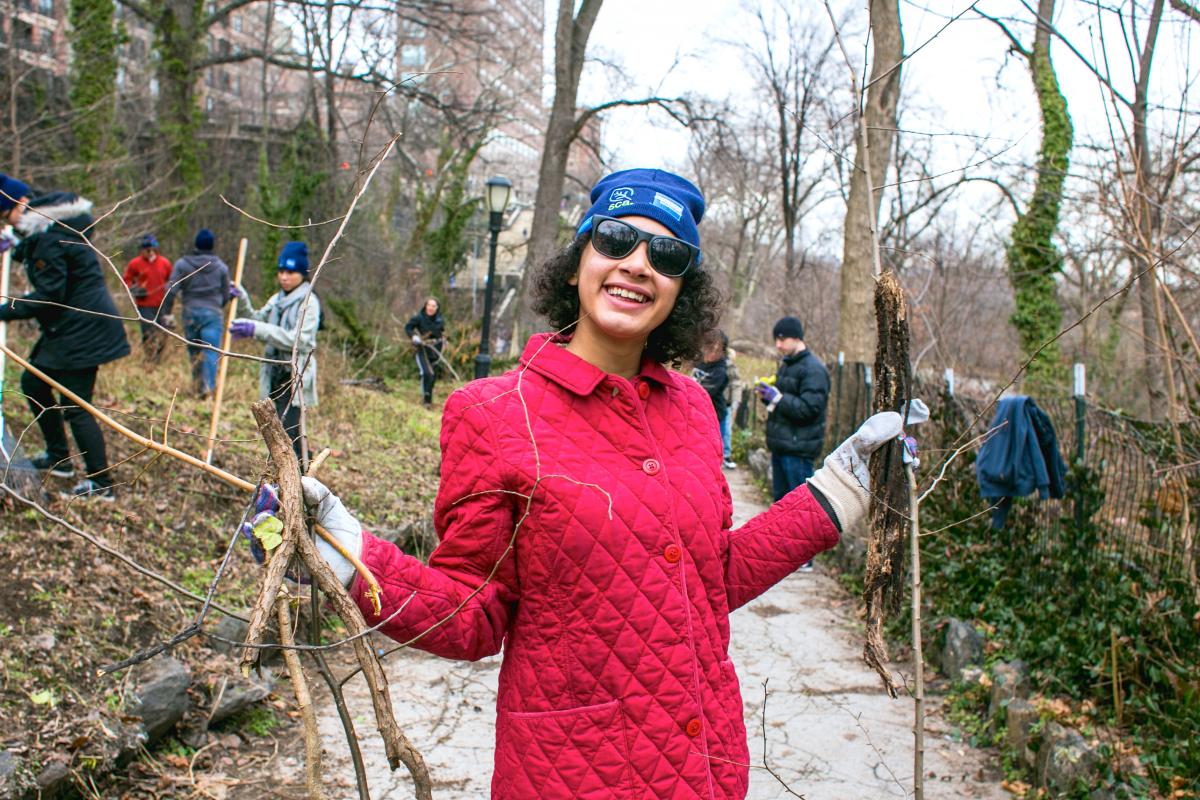 Special thanks to AMERICAN EXPRESS, NYC Parks, the City Gardens Club of NYC, Urban Radio 103.9, Mission Continues, and all of our community partners who joined us in NYC…
The Academy Charter School, American Red Cross, Apple, Aviation High School Key Club, Bayside High School Key Club, Benjamin N Cardozo UNICEF Club, Bronx Leadership Academy, Bronx Science Key Club, Bryant Alumni Club, buildOn, Columbia Law School, Fiorello H. LaGuardia Key Club, Francis Lewis High School Key Club, Frank McCourt High School, Global Kids – John Adams HS, Harlem Children's Zone, Harlem Run, Hunter Key Club, InterExchange, John Jay, LaGuardia High School Key Club, PricewaterhouseCoopers, PS 154, QHSS Sigma Sorority, Queens High School, Sister S.A.G.E., Stuyvesant HS ARISTA, Townsend Harris Key Club, University at Buffalo, United Latino Professionals, William Cullen Bryant High School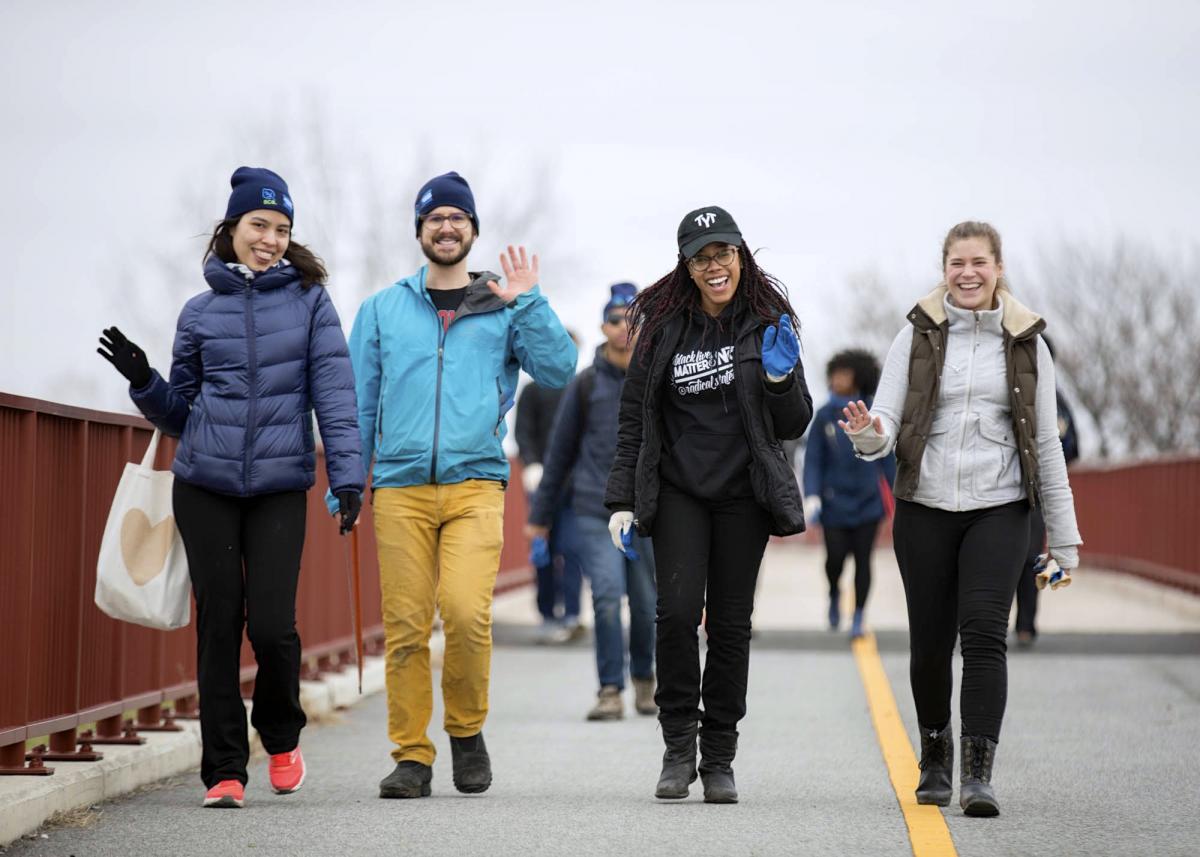 … and thanks to the National Park Service at Anacostia Park, Corporation for National and Community Service, the Washington Center, and our community partners who joined us in DC…
AAAS – The American Association for the Advancement of Science, Abilene Christian University, Academy of The Health Sciences, Accenture, Alexandria Seaport Foundation, Alpha Phi Alpha Fraternity Incorporated Beta Chapter, Ballou High School, BASIS DC, Bladensburg High School, Capitol Hill Cluster School, Capitol Hill Montessori at Logan, Capitol Hill SDA Church, Casey TreesDelta Sigma Theta Sorority, E. L. Haynes High School, Eleanor Roosevelt High School, Freedom High School, Georgetown University, Girl Scouts of America (Troops 1730, 2258, 2302, 44011), Habitat for Humanity, Hill Havurah, Howard University, IMF, InterExchange, The Lab School of Washington, LD Potomac, Maryland Conservation Corps, Maryland Park Service, Maury ES and Latin PCS, McKinley Technology High School, NAOBI-DC – Sign Language Intepreters, National Environmental Education Foundation, National Honors Society, Organizing for Action, Quinnipiac University, Returning Peace Corps Volunteers, School Without Walls, The Severn School, Stockton University, Teach for America, Tufts University, UCSC Alumni in DC, Winona State University
… and thanks to San Francisco Recreation & Parks, Green Seattle, Pittsburgh's Energy Innovation Center, Enovity, Jefferson High School, Sonoma State University, University of San Francisco, and all our community partners who joined us at other events across the country.