Featured Earthsaver, SCA Alumni Council
SCA Alumni Council member Sara Brostrom is a seasoned veteran of SCA programs, having been involved with SCA since her first experience serving as an Alaska crew member in Kenai National Wildlife Refuge in 2004. Since then, she has served as a leader on a high school trail crew in Vermont and has also participated in two of SCA's Conservation Internship programs in Alaska and Oregon.
Using her SCA experience as a springboard, Sara launched herself into a position as a Field Science Educator in Olympic National Park, and is now furthering her education as a Graduate Student at the University of Washington School of Marine and Environmental Affairs, where she is a lecturer in environmental studies. As someone devoting her career to communicating science and sustainability concepts, Sara is just the type of leader America needs now more than ever.
What motivates you to serve your planet, your country, and your community?
I'm motivated by the legislative actions that our nation can take to decrease the degradation of our natural world for future generations. The last couple of months have exposed the importance of our nation remaining committed to policies aimed at conservation efforts as well as climate change mitigation and adaptation strategies.
What are some of the positive conservation impacts of the work you've completed with SCA?
I've built trails in Alaska as a high school student, collected morphological data on sockeye salmon in Alaska and on forests in central Oregon as a college student, and led a high school trail crew in Vermont during the summer as a public school science teacher in Baltimore.
I recently spent a day removing invasive Himalayan blackberry bushes from a forested area in the Maplewood Playfield in Seattle, WA. Though it was rainy and cold for the majority of the day, I came away from the experience inspired by the many folks who turned out for a day of giving back to one of the many shared green spaces in Seattle.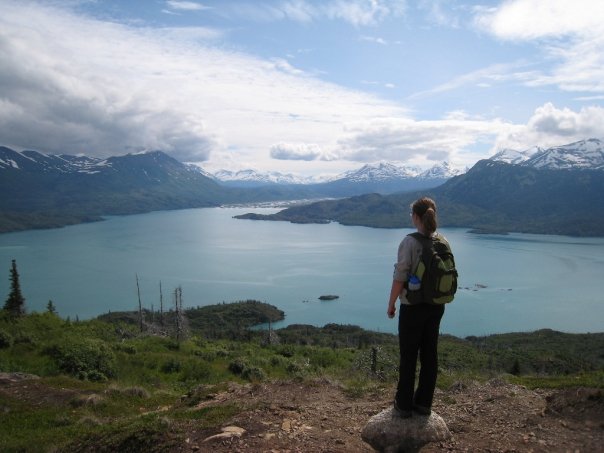 Why is it important for adolescents to gain hands-on leadership experience?
Transformative experiences, such as those provided by SCA, are important early in an adolescent's life because they can spark his or her interest in the natural world.
For instance, I came back from my high school SCA experience more deeply invested in the conservation of the environment. Without a doubt, my high school SCA experience was a transformative learning experience. The five weeks that my crew and I spent building trails while living in a tent in Alaska not only developed my appreciation and desire to experience more of our natural world, but also demonstrated to me the vulnerability of the environment.
How did the experience of serving with SCA help you grow and transform?
My high school SCA experience helped me to grow and transform because I was taken out of my comfort zone. For the first time, I was thrust into a community of people who had previously been strangers to me. However, with the support of my crew, I learned how to cook for a group of people, remain safe in bear country, live without running water, and maintain my sanity while being swarmed by mosquitos on a daily basis.
With high school students from across the country, I engaged in daily conversations that expanded by understanding of topics including society and sustainability, conservation, travel, college, music, and books. I walked away from the experience with larger appreciation for the natural world, an improved understanding of the actions needed to conserve the environment, and far more equipped to meet the demands of new experiences.
What's your favorite park or outdoor space? Why do you feel it's important to protect it for the future?
Olympic National Park is my favorite outdoor space. In merely one visit, one can explore high alpine meadows, search for intertidal creatures, and go for a rainy hike in the temperate rainforest. Future generations have a right to experience the beauty of wilderness in this park; it's important that we work to actively protect it so they can also experience it.
What's your next earthsaving goal?
As a part-time instructor at the University of Washington for a course on sustainability and infrastructure, my current earthsaving goal is to contribute to efforts in the realm of science communication. As a nation, we must focus on providing educational experiences for both the young and the old on topics related to the science of climate change and on specific policy options for mitigation and adaptation strategies for climate change.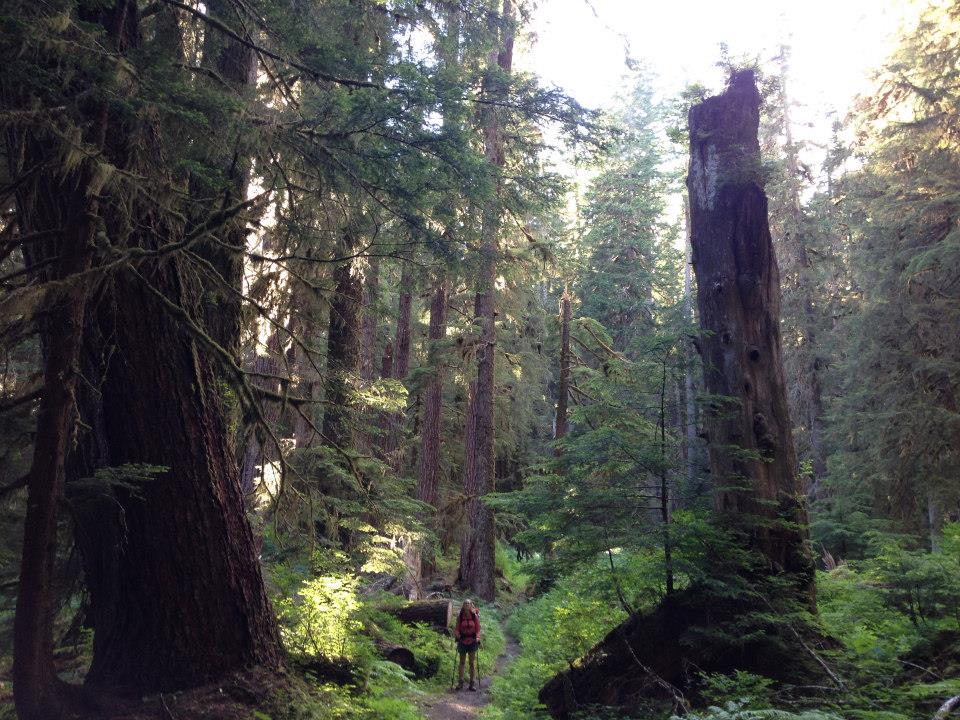 Interested in serving on SCA's Alumni Council? Learn more here.